Beaches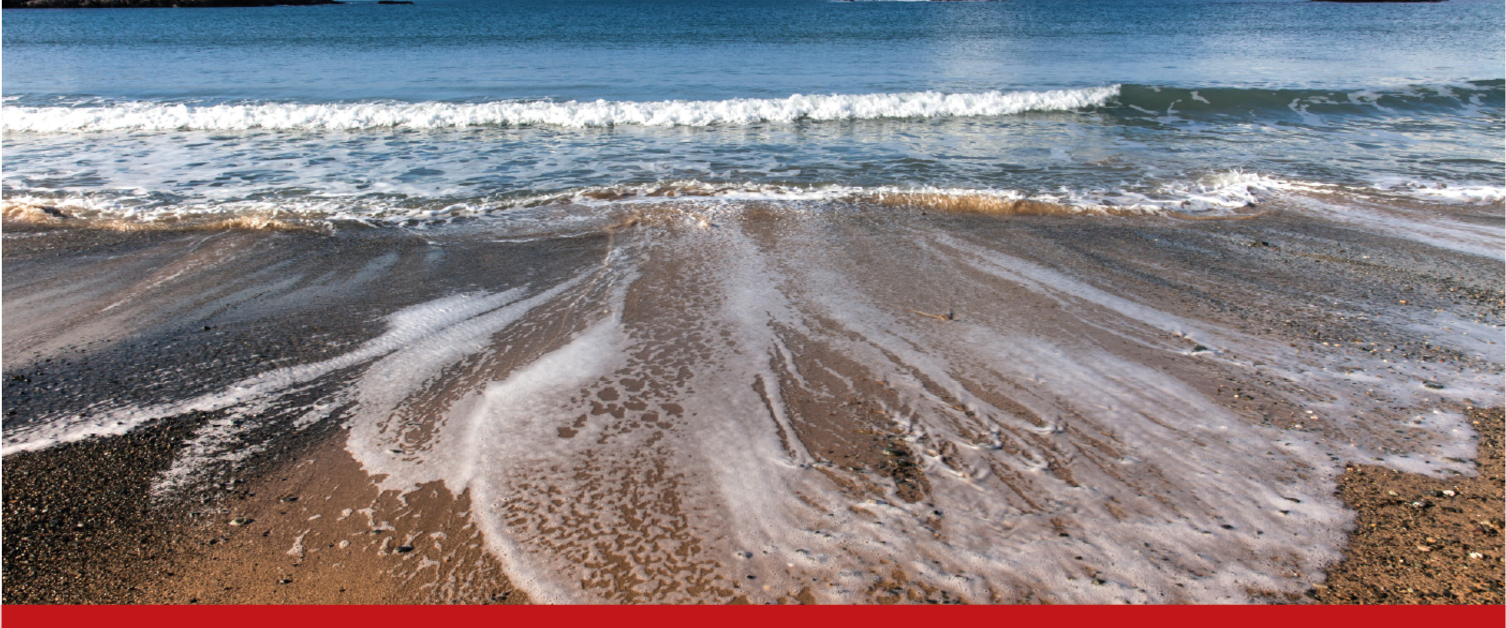 Wales is renowned for its beaches that stretch across the whole of Wales where you can partake in a range of water sports including surfing, kayaking and windsurfing. Alternatively you can just relax and enjoy the natural beauty of the area. Examples of beaches and resorts are:
Rhossili Bay
Rhossili Bay - voted the 3rd best beach in Europe in a 2015 vote by popular travel website Tripadvisor.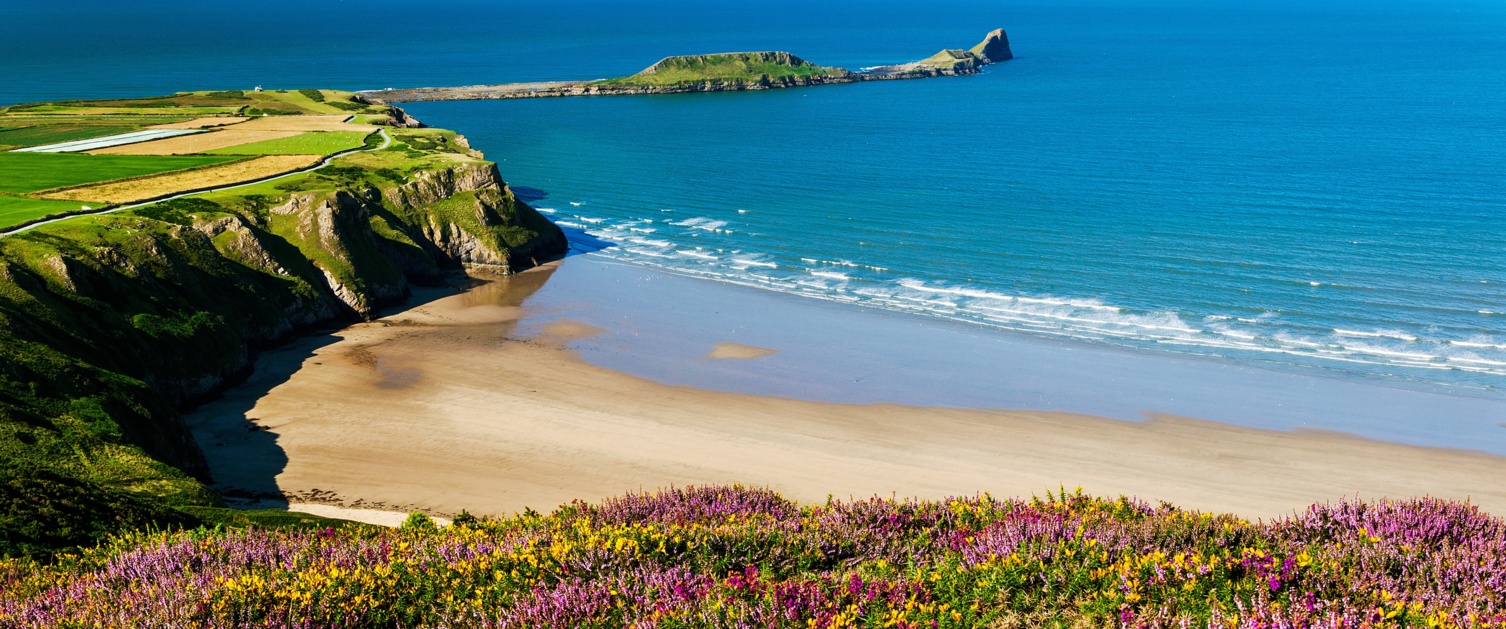 Gower Peninsula
Gower Peninsula – a 3 mile stretch of white sand, voted as the UK's top destination.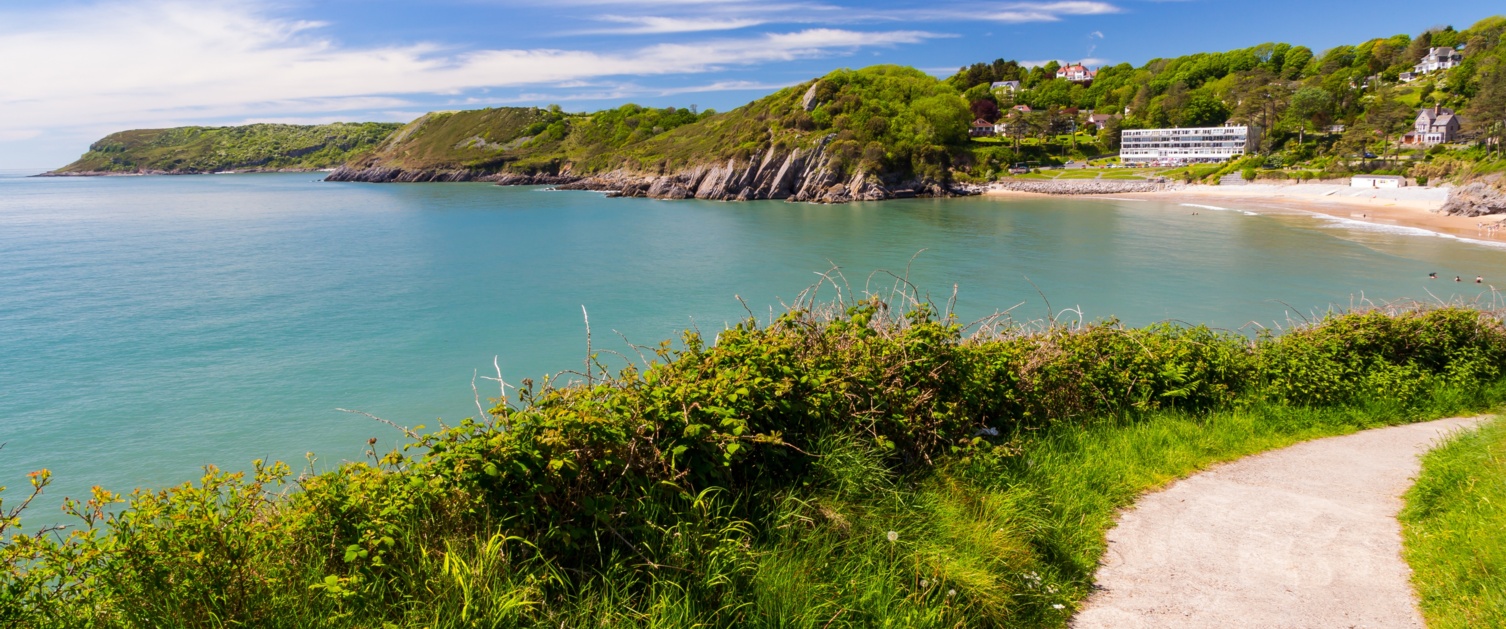 Tenby
Tenby - a well known seaside resort in Pembrokeshire, West Wales.