Skilled Worker Certificate of Sponsorship
If you are a Recruiting Manager, HEIW, or Single Lead Employer and a Certificate of Sponsorship (CoS) is required, please download, complete and return the NWSSP Skilled Worker Certificate of Sponsorship Request form to the CoS team. For guidance and other relevant documents on how to complete this form, please see the Useful Documents section of this page.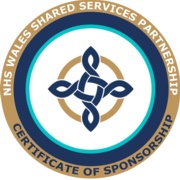 Since October 2016, NWSSP CoS Team have been responsible for issuing a Certificate of Sponsorship (CoS) to all HEIW Appointed Junior Medical and Dental trainees, along with other staff groups in NHS Wales, who require a Skilled Worker CoS in order to commence in post.
As of 4th January 2021, NWSSP CoS Team now assign Certificate of Sponsorships for all eligible staff groups in NHS Wales for certain organisations, some of which may previously have been managed by NWSSP Recruitment Services, provided that an applicant meets all essential criteria. Please see below a list of NHS Organisations in Wales covered by the NWSSP CoS Team:
Aneurin Bevan University Health Board
NWSSP – All Wales CoS Licence
Public Health Wales
Velindre University NHS Trust, including:

NWSSP
NWIS
Velindre Cancer Centre
Welsh Blood Service
Please note: For HEIW Appointed Trainees, the place of work can be anywhere in NHS Wales, including within organisations that may not be listed above.
For HEIW Appointed trainees or trainees employed by NWSSP Single Lead Employer, the Skilled Worker Certificate of Sponsorship will cover the duration of the training programme, including all rotations. For all other posts, the Recruiting Manager of the post will determine the duration of the CoS and inform NWSSP CoS Team.
Trainees will only have to apply for a new visa when their programme comes to an end, rather than the previous process which required trainees to re-apply every time their employment changed as a result of a change in rotation. This arrangement reduces the associated costs incurred to Medical and Dental Trainees, and reduces administrative and associated costs for NHS Organisations in Wales.