GP Practice Support for Skilled Worker Certificate of Sponsorship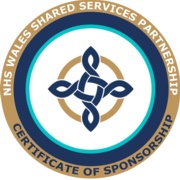 A Certificate of Sponsorship (CoS) confirms details of an applicant and the job they have applied to do. If an applicant is not a 'settled worker' or they do not have the appropriate immigration permission to work in the UK, they need to be sponsored if they wish to be employed by a GP Practice in Wales. If you are a GP Practice and wish to employ an individual who requires a Skilled Worker Visa to work in the UK, then you will need to have a Sponsor Licence issued by the Home Office.
Information for GP Practices:
This link outlines the Home Office process of becoming a Sponsor and provides an overview of associated costs and responsibilities.
The key points highlighted within the guidance are: