Primary Care Advertising
Welcome to the NWSSP Primary Care Advertising Information Pages
NHS Wales Shared Service Partnership (NWSSP) in partnership with GPWales and Welsh Government have developed an intuitive and streamlined website for GP Practices in Wales to advertise and manage job vacancies for free.
From September 2019, all advert requests must be submitted via the GPWales website. There is no longer a requirement to complete and email a GP Advert Request Form.
Please note that GPWales is currently only able to advertise non-managed practice vacancies, however NWSSP Employment services are working with GPWales to expand this service to Health Board managed practices in the near future. If you are a managed practice looking to place a vacancy advertisement, please use the Trac vacancy authorisation process. (Internal NHS Wales network connection required).

Contact Details
---
If you require any assistance with advertising your vacancies, please contact the NWSSP Primary Care Advertising Team at:
NWSSP Recruitment Services
Matrix House
Northern Boulevard
Matrix Park
Swansea Enterprise Park
Swansea
SA6 8BX
Tel: 01792 860501
If you are experiencing any technical issues with GPWales please contact: Admin@GPWales.co.uk
For suggestions or feedback on GPWales please email the NWSSP Employment Services Improvement Team on NWSSP.PrimaryCareWNWRS@wales.nhs.uk
---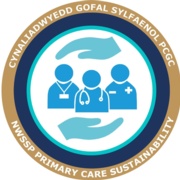 ---
Feedback is important to our Service. Please therefore use the link below to complete a short survey on your experience of Primary Care Advertising process.