Jonathan Irvine
Director, Procurement Services
Jonathan began his role as Director of Procurement and Health Courier Services in September 2019.
Jonathan has extensive senior procurement leadership experience at a national level from his time at the Business Services Organisation, Procurement and Logistics Service in Northern Ireland where he was involved in the implementation and development of a shared procurement and logistics service for Health and Social Care across the country.
Most recently he has led the Procurement Services function for one of the largest acute Trusts in England, the Nottingham University Hospitals NHS Trust, where he delivered significant cost reduction programmes and introduced innovative and value based approaches to procurement focusing on patient outcomes.
He will be utilising his experience to further develop the "Once for Wales" approach to procurement within the NHS and ensuring that the nation harnesses and leverages its collective buying power and influence to provide value for money products, services and healthcare systems for the patient population of Wales. Jonathan will ensure that Procurement Services also continues to support Health Boards and all external partners in the delivery of cost effective and efficient services to support patients in their local area.
Outside of work, Jonathan is a keen club runner on road and cross-country, having joined Penarth and Dinas Runners to continue his participation in the sport he loves.
Jonathan is keen to ensure that he can make a positive and lasting contribution to NHS Wales and the patient population in the years to come.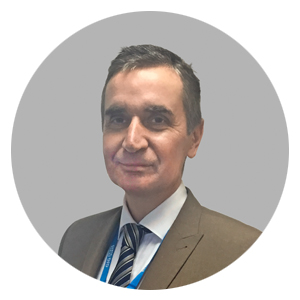 Contact
Personal Assistant
Tracy O'Connor
Telephone: 01443 848558