Gareth Hardacre
Director of People, Organisation Development & Employment Services
Gareth joined NWSSP in June 2018 as the Director of Workforce & OD, based at NWSSPs Head Office in Nantgarw. He is a Chartered Member of the CIPD. In October of last year, he also took onboard responsibility for leading the work of the Employment Services Division, alongside a recent restructuring of the People & OD directorate, where he leads the People, Single Lead Employer (Medical Trainees) & Digital Workforce Solutions teams. He is also the current Chair of the HPMA Wales Network, and sits on the National HPMA Committee.
He started his career in the Civil Service in 1986 as a Direct Entrant Executive Officer in the Manpower Services Commission's HR Department on the 4th Floor in Companies House!. His first project was to introduce an IT HRIS for the Wales Region, prior to supervising the Wales regional HR team. Achieving his Postgraduate CIPD in 1989, he spent 6 years in HR roles across the MSC's Employment Department, and Department of Employment in South Wales.
Furthering his career in the private sector, he worked across a range of blue-chip Manufacturing and Hi-Tech companies including Panasonic, Grundig, Senior Flexonics and International Rectifier. Gareth has worked both in the UK and internationally, opening Greenfield manufacturing facilities in Cape Town and Swansea. During this period, he also attained a Masters Degree (MA) in Managing Human Resources from the University of the West of England, and a DBA (Diploma in Business Administration) from University of South Wales.
Returning to the Public Sector in 2005, he took up post as the Head of Workforce & OD at Caerphilly County Borough Council, leading the HR team across the Authority. In 2015, he took up post as the Asst Director of Workforce & OD at Cwm Taf UHB, where he led the Operational, Medical, Occ Health and Workforce Solutions teams prior to joining NWSSP as Director of Workforce. During this period, he designed and delivered a Social Media Recruitment campaign for Nurses, that was a UK HPMA award winner. He also chaired several All Wales workstreams including ESR Self Service, Nursing Workforce Group and Bank & Agency Group. He is a former Independent Governor at Cardiff Metropolitan University, and a former Board Member at Careers Gwent.
Married with 2 Children, Gareth recently became a Grandfather. A keen sportsman, he spent many years playing rugby to a high standard, and played against the 1989 New Zealand All Blacks for Newport RFC. He is a keen golfer, described as enthusiastic rather than proficient.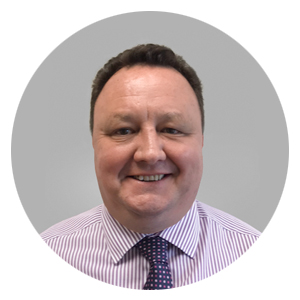 Contact
All enquiries
Gareth Price
Telephone: 01443 848571