Andrew Evans
Director, Primary Care Services
Andrew joined the NHS as a General Management Trainee in his native North Wales in 1990. Since then he has worked in a number of director level strategic and operational roles across the whole of Wales. These have included both clinical and non-clinical services, delivered in primary, community and acute care settings, as well as the development of strategy and services at an all Wales level.
Having gained a breadth of experience across the NHS through managing often complex services and organisations, and having designed and delivered improvement programmes and projects at all organisational levels, Andrew has developed a whole systems approach to service planning and provision.
This approach is heavily focussed on building strong partnerships with stakeholders in order to understand the environment in which they operate. This in turn allows the design of services that add value both to them specifically and to the wider health and care system more generally.
As a firm believer that primary care, with its four constituent components, is the foundation stone of the wider health and care system, Andrew also believes that supporting primary care sustainability is fundamental to ensuring that this wider system runs effectively and efficiently. In this regard, Primary Care Services in SSP has an important, and growing, role.
By utilising its knowledge, skills and expertise to provide world class data management services, transaction services, and practice support services it can contribute significantly to improving the sustainability of primary care in Wales, as well as supporting the delivery of the National Primary Care Programme.
Having been born in Llangollen and brought up in Ruthin in North Wales, Andrew now lives in Bridgend in South Wales. He is a keen follower of welsh sport and an ardent observer of effective teams.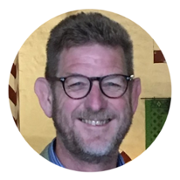 Contact
Personal Support
Jade Robinson
Telephone: 01495 332113