New Interim Posts Appointed
We are pleased to announce that Sioned Eurig has been appointed as Team Manager for the Employment Team (Interim) at Legal and Risk Services. Sioned joined Legal and Risk Services in 2012, and has been an integral part of our award winning Employment Team ever since. She has been involved in its growth and will be well known to most of our client base across Wales. We are excited for the future of the team and to see some of Sioned's ideas coming to fruition.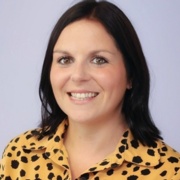 Sioned says, "I am absolutely delighted to take on this new role and to take the team on this new adventure with me. I am genuinely proud of the exceptional service that we deliver to our existing client base and am excited to see whether we can extend our services in the future. I will work hard to build and maintain our excellent reputation in line with the core values of the organisation."
We are excited to also announce the appointment of Paul Veysey to the role of Team Manager for the Commercial, Regulatory and Procurement Team (interim) at Legal and Risk Services. Paul worked as a Partner in a practice before joining Legal and Risk Services in June 2019.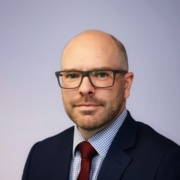 Paul says, "I am thrilled to be given the opportunity to lead and develop the Commercial, Regulatory and Procurement Team here at Legal and Risk Services. Our dedicated and talented team provides high quality legal advice and plays a vital role supporting and facilitating the provision of NHS healthcare services in Wales. I am truly excited to build and expand our work with a Once for Wales approach, delivering easy access to specialist advice and assistance."