Gareth Hardacre
Director of People, Organisation Development & Employment Services
Gareth joined NWSSP in June 2018.
He is a Chartered Member of the CIPD. He started his career in the Civil Service in 1986 as a Direct Entrant Executive Officer in the Manpower Services Commission's HR Department.
Achieving his Postgraduate CIPD in 1989, he spent 6 years in HR roles across the MSC's Employment Department, and Department of Employment in South Wales.
Furthering his career in the private sector, he worked across a range of blue chip Manufacturing and Hi-Tech companies including Panasonic, Grundig, Senior Flexonics and International Rectifier.
Returning to the Public Sector in 2005, he took up post as the Head of Workforce & OD at Caerphilly County Borough Council, leading the HR team across the Authority.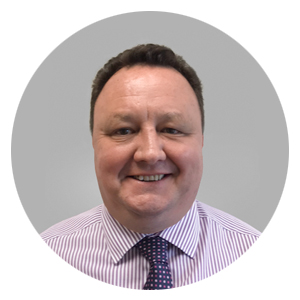 Contact
All enquiries
Gareth Price
Telephone: 01443 848571